ProWin CNC 170mm Magazine (KIT) for Marui Hi-Capa coming soon (08-01-2012)

Specification :

ProWin 170mm : BB hold 40rds, Weight 206g

Marui 140mm : BB hold 31rds, Weight 374g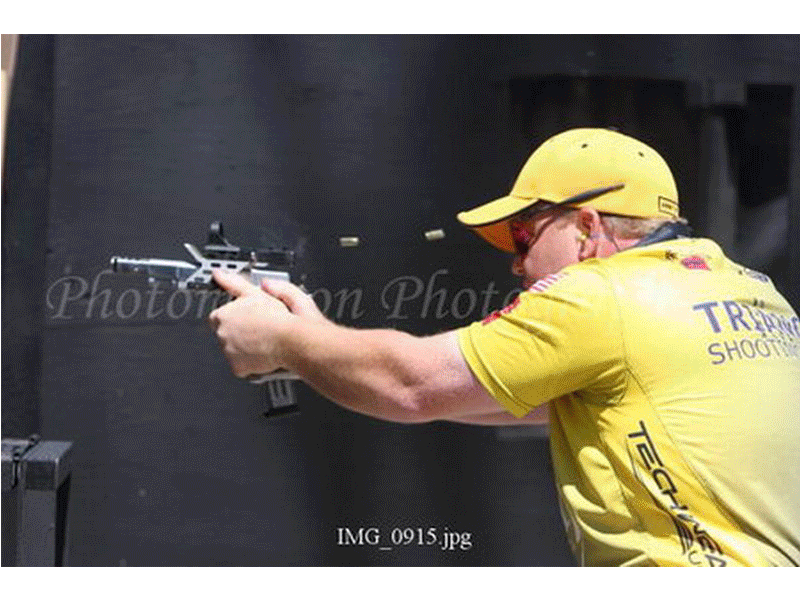 ProWin New Version Value Pin for ProWin CNC GGB M4 Magazine (15-12-2011)

Material : Steel
Improvement : Stability on full-auto
All our new magazine will use Steel Value Pin as standard


ProWin CNC Hop Up Chamber for Marui M4 old style - TEST (15-12-2011)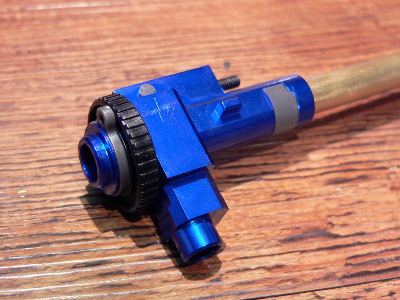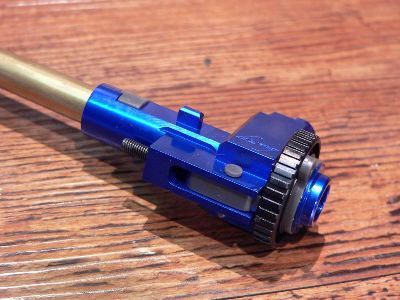 ProWin CNC Hop Up Chamber for Marui M4 old style - high speed !! coming soon (24-10-2011)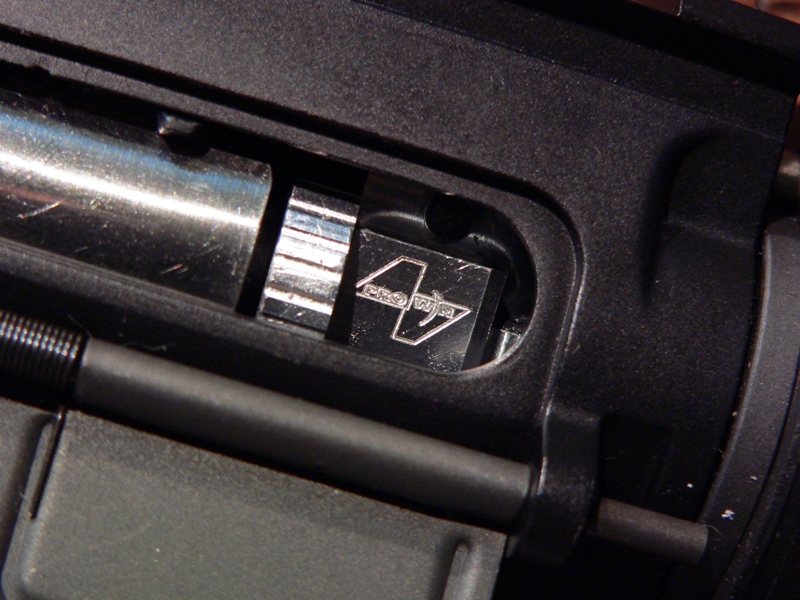 ProWin CNC Chamber for Marui P90 released (17-06-2011)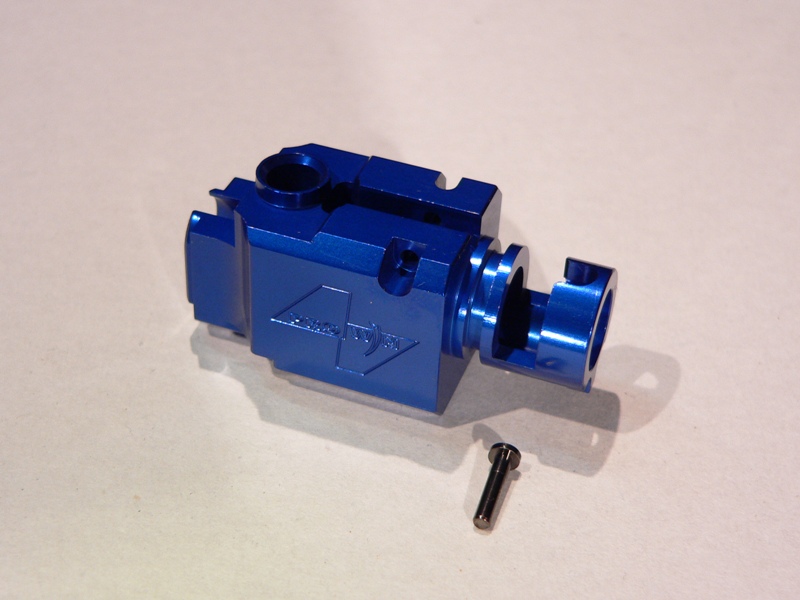 ProWin GBB Magazine for GHK AK coming soon (21-05-2011)
Draft Specification :
Weight : 500g
BB's load : 64rds
Gas Tank : CNC machined
BB's loader : Standard Marui BB Loader
外型弧度和長度修正 (GHK 彈匣弧度和長度和真品不符)
ProWin CNC GBB 20 rds Magazine V2 coming soon (15-02-2011)
Testing using Inokatsu 2009 (G&P WP117 Nozzle Set), GAS ET1100 / Green GAS, ProWin 150% Hammer Spring, Standard ProWin Gas Route Bucking.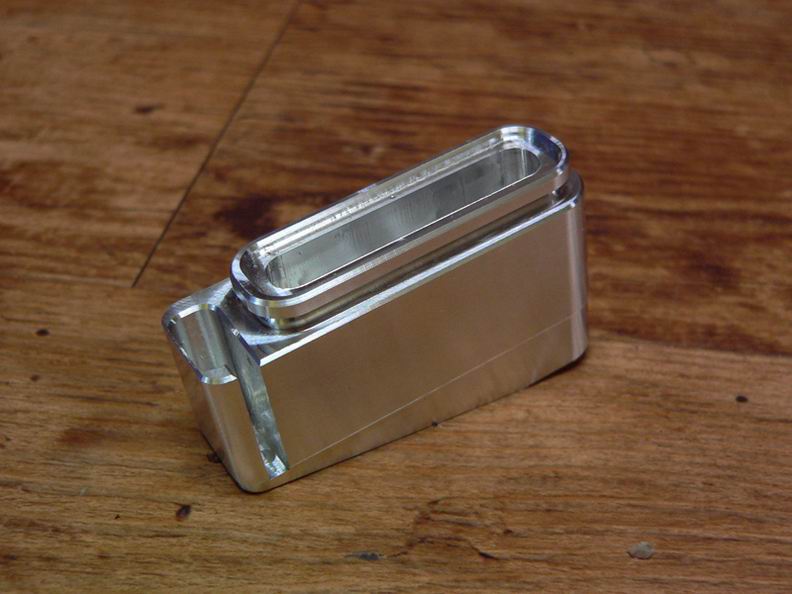 Draft Specification :

New Version 2 CNC GBB Magazine (01-09-2010)
1. 39g lighter than version 1 (V1=477g, V2=438g)
2. BB hold up to 52 rounds
3. Re-design Valve Lock, stable, smooth and durability than previously
4. All Die Casting parts CNC refinished
5. New version Magazine more compatible than version 1, now using standard Gas Route Bucking almost suitable for most propular brand GBB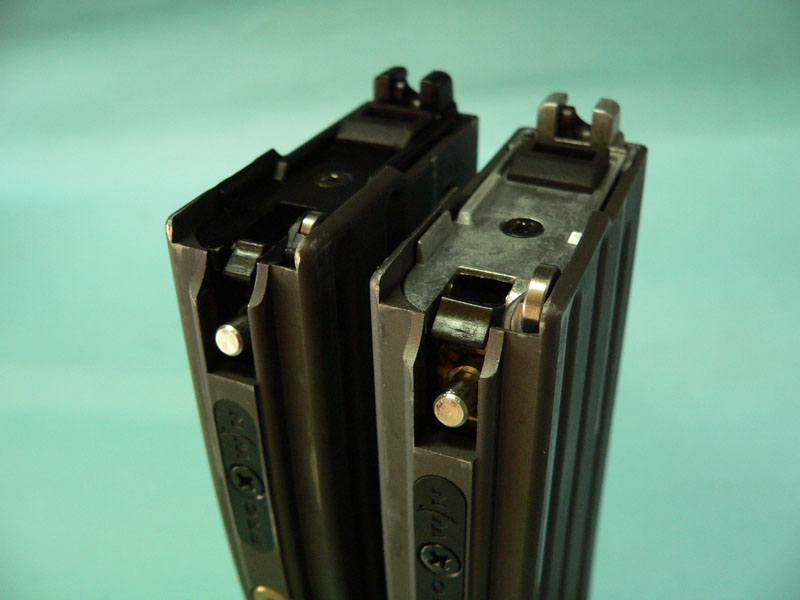 G size GAS ROUTE BUCKING (03-07-2010)
New released G size Gas Route Bucking for CNC M4 Magazine
Change new material, 10 times durability than old version
Fit for G&P, BOOM ARMS, Prime, GHK (Knight PDW), fixed bolt jams problem (頂 bolt)
巴雷特 6.8mm SPC magazine 製作進行中 (07-06-2010)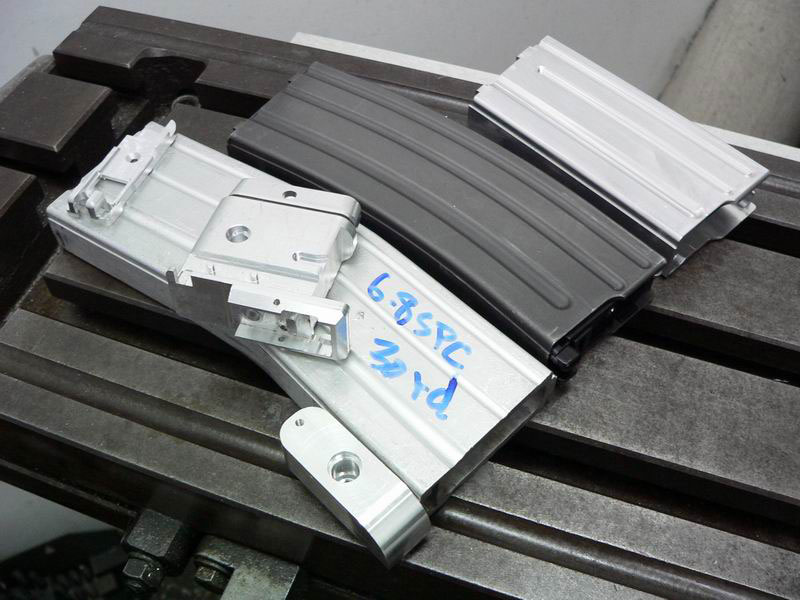 Received some complain of our magazine (22-02-2010)
1. Using our Magazine in INOKASTU will jam Fire-Pin
Solution : need some modify (source from www.arms-cool.net) Thank You www.arms-cool.net userid : 榴槤日報
Reason : our magazine design ALL follow WA M4 original version, we can only PROMISE our Magazine FULL Function & Powerful using in WA M4 original version, other brand may need some adjustment or modify.
2. Difficult to load BB into our Magazine
Reason : We are redesign Magazine Lip to reduce Double BB problem, our magazine load BB in FRONT not in TOP
Solution : Using Marui Style BB Loader like this :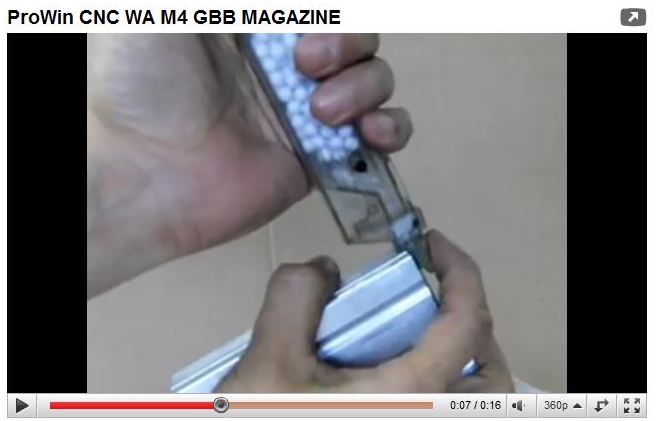 M4 5.56 20 Rounds Magazine will release on March (17-02-2010)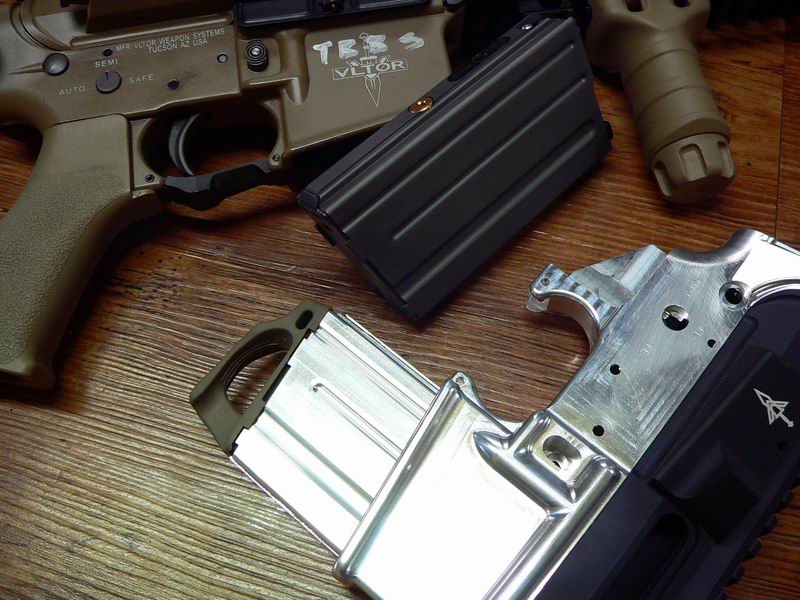 Disassemble Magazine Lip (25-01-2010)
Repair for Magazine Lip, Gas Route Bucking, Follower & Spring
Problem Fix for Bolt running not smooth, Magpul Ranger Install
If you feel bolt set moving not smooth and nozzle too tight with magazine rubber, you need modify magazine catch, cut down about 0.2mm as below picture :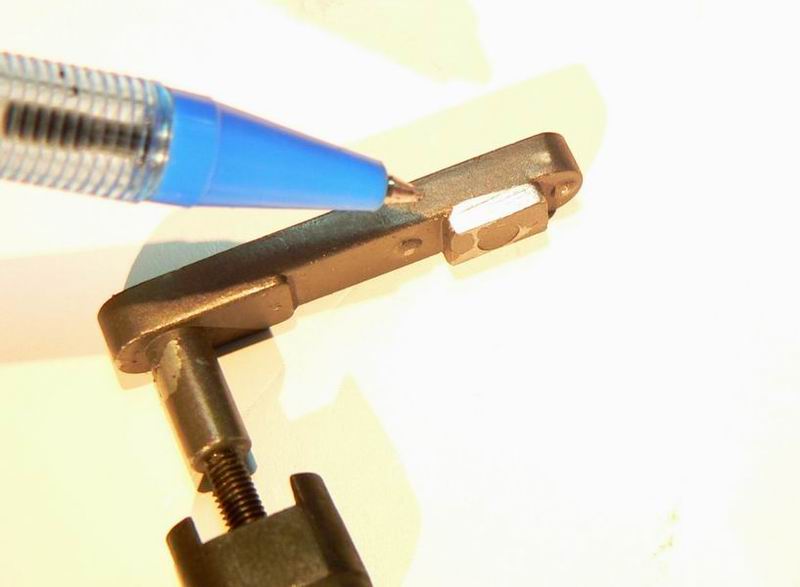 Magpul Ranger modify :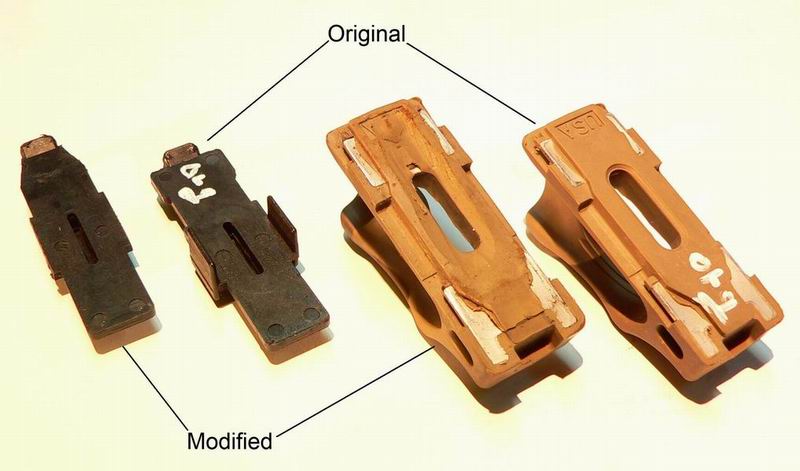 ProWin CNC M4 Magazine RELEASE DATE (20-Jan-2010)
On Sale (special discount on limited quantity) 21-Jan-2010
- Fit for WA, G&P & AGM (5.56 30 rounds standard version)
- INOKATSU & VIPER (毒蛇) need upgrade our Enhance KIT (Magazine Rubber & Spring)
ProWin CNC M4 Magazine FULL-AUTO Test (11-Jan-2010)
GAS - Red Gas - ET2200
GUN - INOKATSU 2009 M4 SUPERVERSION (change Reinforced Recoil Spring)
GAS - Top Gas
GUN - G&P WOC, 51 rounds x 3 times Gas charge
22 Years experience (02-Jan-2010)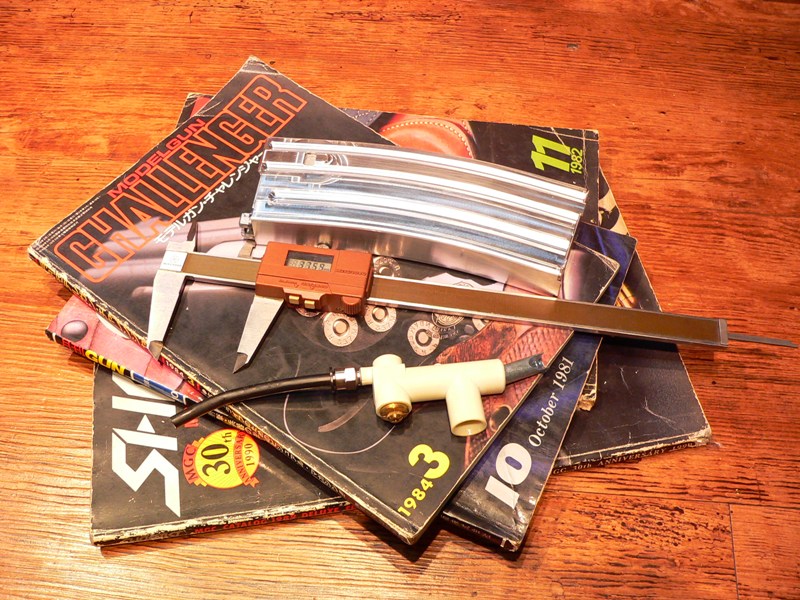 ProWin CNC WA M4 Magazine test result(11-May-2009)
High pressure test, charge CO2 to ensure our magazine no gas leak
High temperature test, overheat to 39°C full-auto test (ProWin)
WA M4 CNC Magazine NEW PHOTOS (07-May-2009)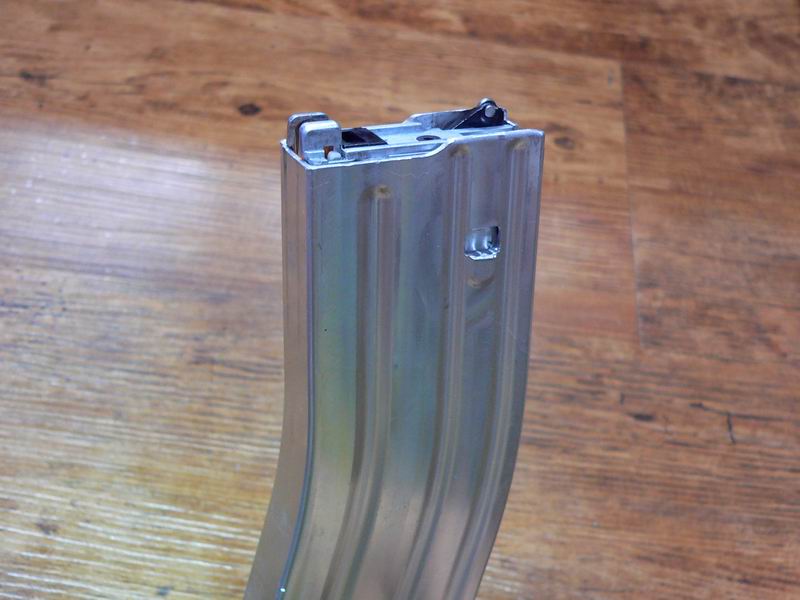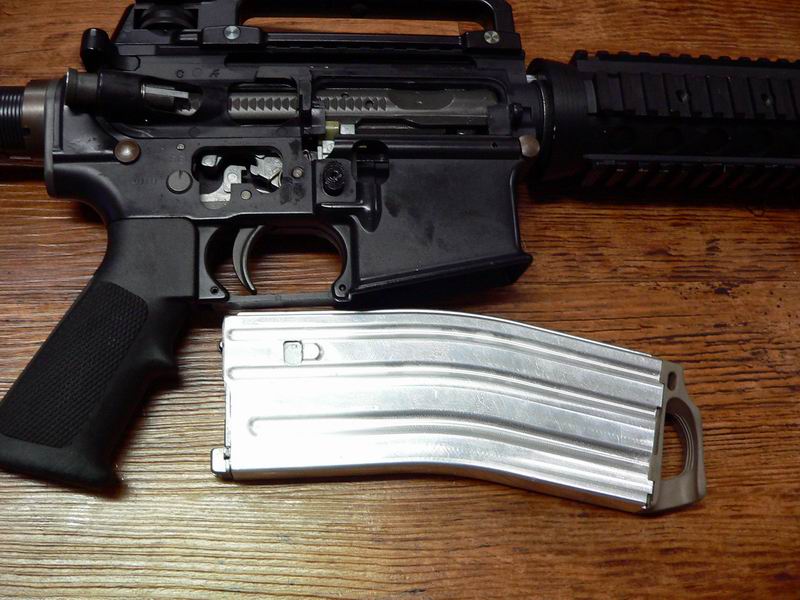 Magpul Ranger install (26-Apr-2009)
WA GBB M4 Magazine work in progress !! (01-Feb-2009)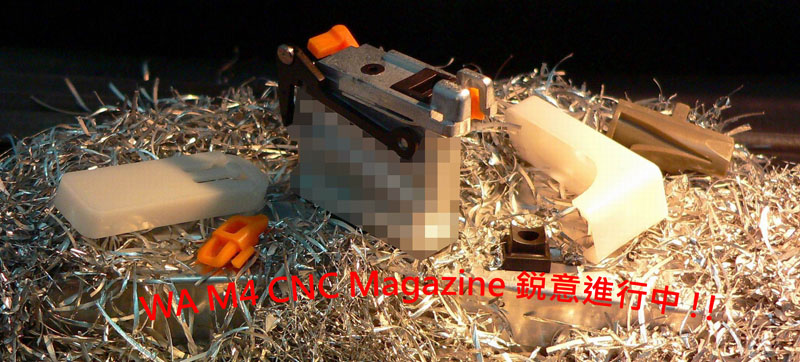 Copyright © 2009 ProWin-Technical.com - Self Develop Airsoft Product, Accessories and Upgrade Parts.